RANT legend Gavin Millard will be bringing more idiosyncratic insights for another raucous beer-in-hand debate with their Manchester community.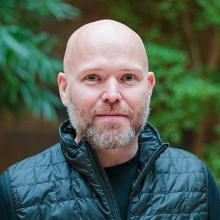 Gavin Millard
Vice President, Product Marketing
8 Security Lessons From 8bit Games
What can Space Invaders teach us about attack path analysis? Mario about defending your users that are the weakest link? Even Pac Man about focusing on the right goals? Join Gavin Millard, EMEA Technical Director, who will explore the lessons to be learned from the games many of us played years ago that are still valid in the reduction of security risks within all of our infrastructures. Key takeaways from presentation include:
-How to game the system to get a high score in security.
-How to gain insight into the attack path used by hackers to gain access to your data.
-What cheats can be used to reduce the risk of data loss.
Location
Revolución de Cuba - 11 Peter Sreet, Manchester M2 5QR
Get Directions