Speakers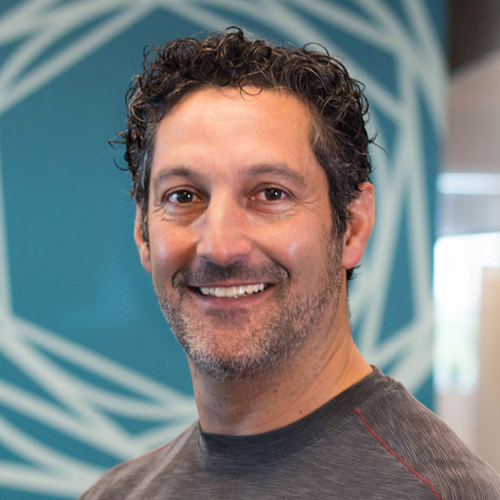 Amit Yoran
Chairman and Chief Executive Officer, Tenable
A recognised thought leader, Amit Yoran has a clear and compelling vision for the future of cybersecurity. As Tenable's Chairman and Chief Executive Officer, Amit oversees the company's strategic mission: to empower organisations to understand and reduce their cyber risk. Previously, he served as president of RSA, leading its transformation into one of the most successful global security companies. Amit joined RSA through the acquisition of NetWitness, the network forensics company he founded and led as CEO. Previously, Amit served as founding director of the United States Computer Emergency Readiness Team (US-CERT) in the U.S. Department of Homeland Security.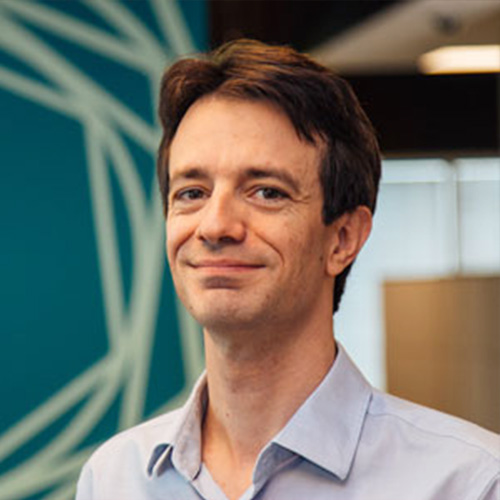 Renaud Deraison
Chief Technology Officer and Co-Founder, Tenable
Renaud Deraison is Chief Technology Officer of Tenable. Prior to co-founding Tenable, Renaud pioneered the vulnerability management market by authoring Nessus, one of the world's most widely used security technologies. Nessus has received numerous awards, including being named one of the Most Critical Products of the Last 30 Years by SC Media. Renaud continues to contribute to the global security community, including authoring several patents related to network scanning and security and publishing his work in a variety of respected books and magazines. In 2019, Renaud was recognised by SC Media as a Visionary of the Last 30 Years.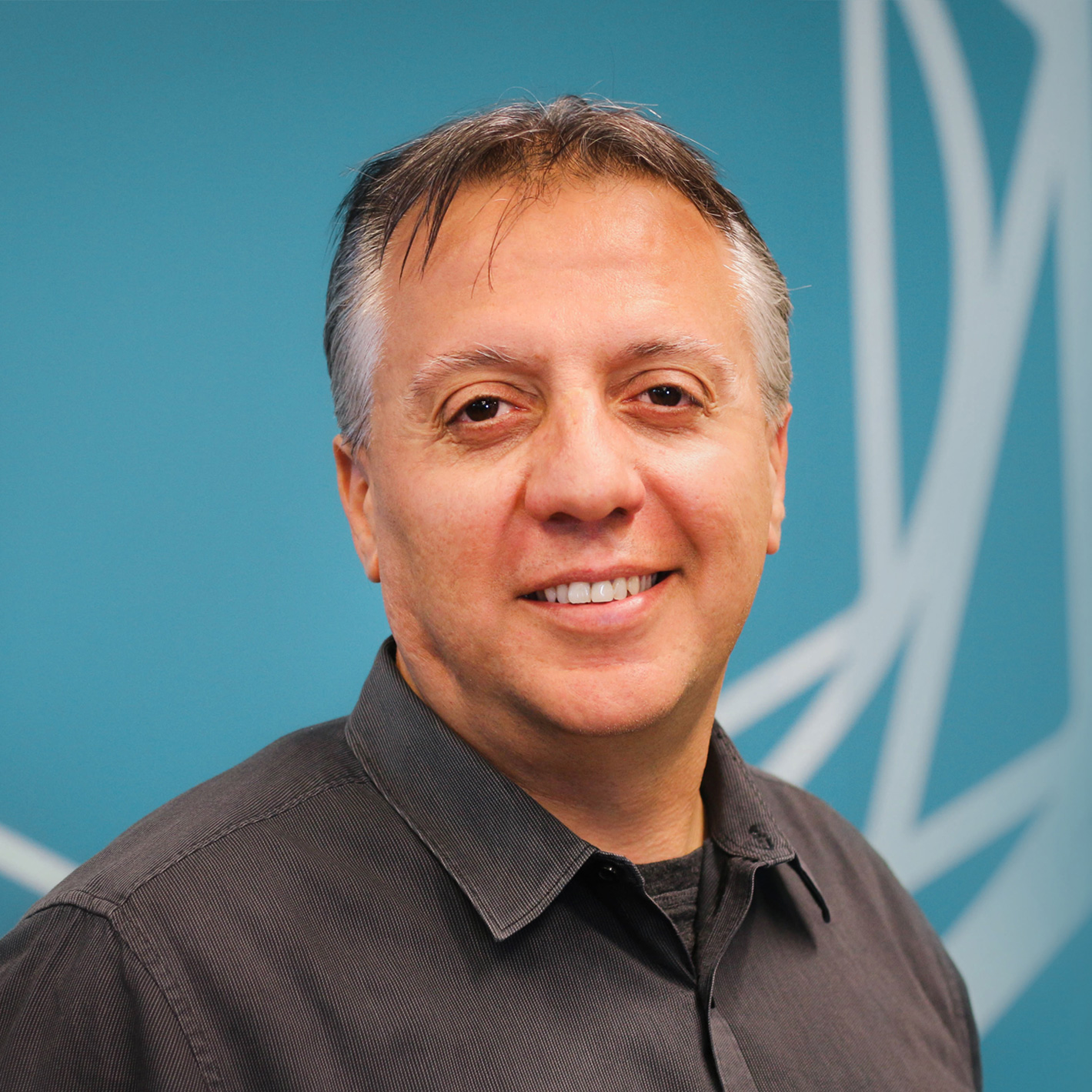 Ofer Ben-David
Chief Product Officer, Tenable
Ofer Ben-David brings more than 20 years of experience leading and scaling engineering teams and global operations to his role as Chief Product Officer at Tenable. He is responsible for accelerating the company's product strategy and scaling it to drive the next phase of Cyber Exposure solutions. Prior to Tenable, Ofer was Head of Engineering at Elementum SCM and Executive Vice President of Products and Engineering at Jive Software. Ofer also served as Vice President of Central Engineering at VMware and has held leadership positions at Hewlett-Packard, Mercury Interactive and Check Point Software Technologies.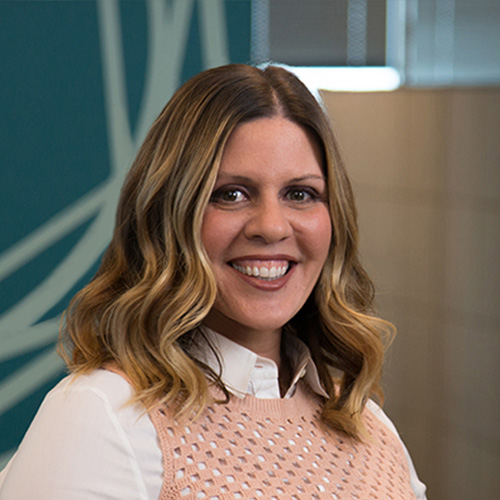 Jennifer Johnson
Chief Marketing Officer, Tenable
Jennifer Johnson, Chief Marketing Officer (CMO) of Tenable, is one of the most notable enterprise software marketers in the industry. Prior to joining Tenable, she served as the first-ever CMO at Tanium, building one of the most innovative brands in the industry. Previously, Jennifer was a partner at venture capital firm Andreessen Horowitz, where she worked closely with its portfolio companies on go-to-market strategy. She also served as CMO at Coverity, re-positioning and scaling the company up through its acquisition by Synopsys. Additionally, she has held product marketing and marketing leadership positions at HP Software, Mercury Interactive, Symantec and Veritas Software.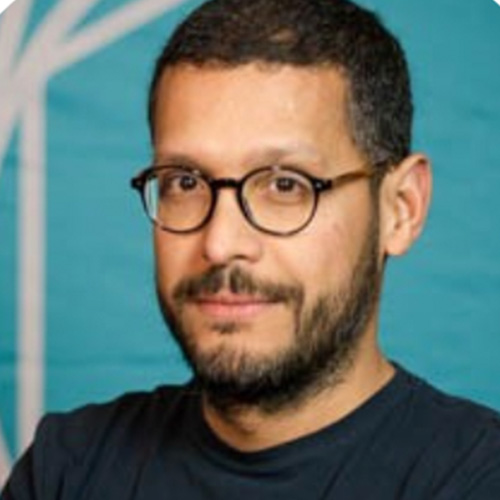 Lamine Aouad
Principal Research Engineer, Tenable
Lamine Aouad is a principal researcher at Tenable. A former Marie Curie research fellow, Lamine previously worked as a researcher and lead data scientist at Symantec. He has a multidisciplinary background and has worked on multiple projects — in both academia and industry — involving data science, IT security and distributed computing and systems. Lamine holds a Ph.D. in computer science and has been published in over 30 peer-reviewed journals and conferences. He also very much enjoys long-distance hikes and mountaineering.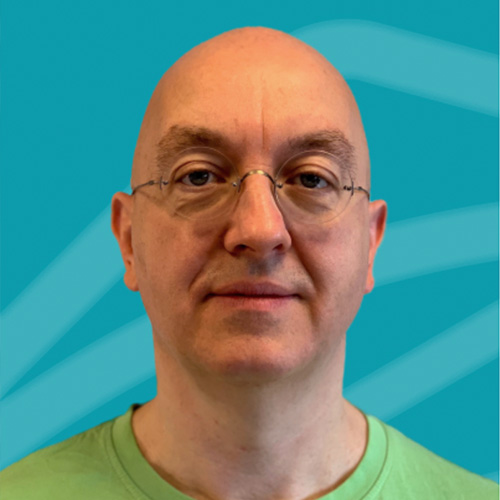 Frank Berzau
Senior Security Consultant, Tenable
Frank Berzau brings expertise in internet security, network security, vulnerability management and vulnerability assessment to his role as Senior Security Consultant with Tenable. For over a year, Frank has been working with Tenable.sc (formerly SecurityCenter), Nessus, Log Correlation Engine (LCE) and Nessus Network Monitor. He has assisted in numerous deployments and has extensive experience working with large and very large enterprises in finance, telecommunications and retail, among other industries. Frank has been working in the security industry for over 20 years. He has experience with intrusion detection systems, firewalls, proxies, network architecture design, cloud computing, vulnerability assessment and protection, internet security procedures, security architectural review, audits and compliance and information security.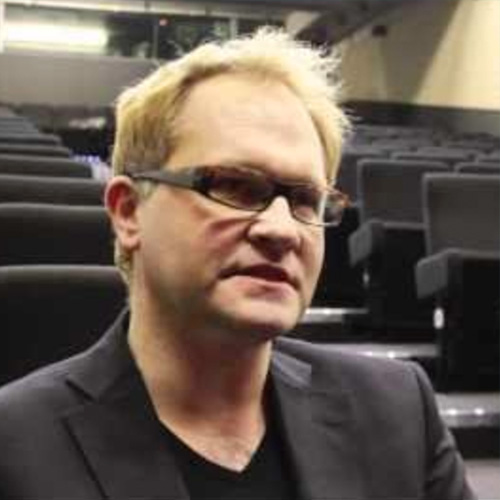 Dr. James Blake
Advisory Chief Information Security Officer, ServiceNow
Dr. James Blake is the Advisory CISO for ServiceNow, where he provides an operational perspective on cyber risk management and security operations and acts as a customer advocate. Before joining ServiceNow, James was Global Director of Cyber Operations Integration for JPMorgan Chase, where he was responsible for implementing and improving the cybersecurity operating model across the entire bank. Prior to this, James managed the HP Enterprise Security Intelligence and Operations Consulting practice. James previously served as CISO of Mimecast and is also co-founder of the Security BSides London conference, which is approaching its 10th anniversary in 2020.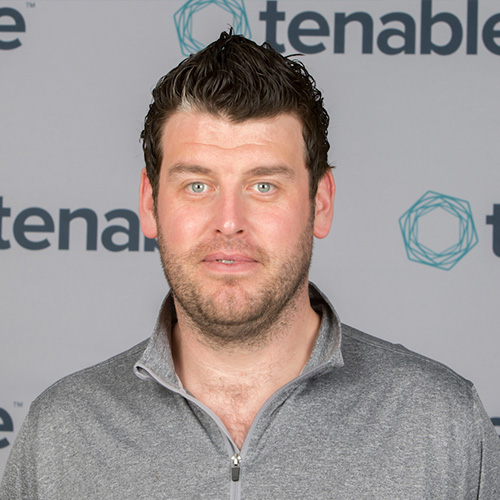 David Bradley
Sales Engineer, Tenable
David Bradley has been with Tenable for the last four years, working with all levels of the business to help customers enhance their cybersecurity programmes. David combines his in-depth technical knowledge of the industry and Tenable products with an outspoken, animated personality, bringing a passion and energy to the cybersphere. David has a deep level of commitment to his customers and the industry alike. Understanding the needs of both enables him to develop useful and worthy solutions. David prides himself on being able to deliver his message in a unique and engaging manner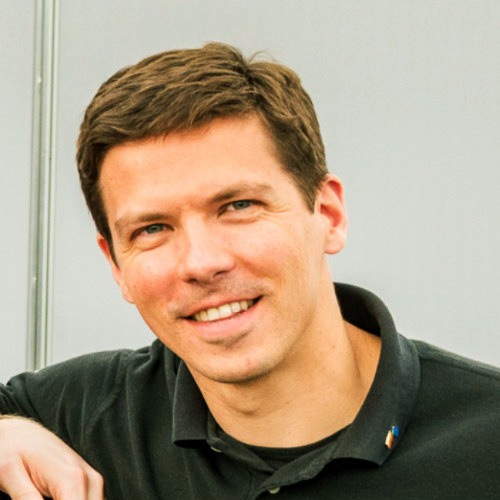 Frederic Coene
Cybersecurity Operations Director, Beosec
Frederic Coene is a cybersecurity expert and co-founder of Beosec, a Belgian cyber risk services startup. His current focus is on security assurance services at the European Commission. Frederic's passion for cybersecurity sprouted more than 20 years ago, when a friend showed him NetBus at a Local Area Network (LAN) party, and he has never looked back. He kickstarted his professional career as an information security consultant at a Big 4 firm and spent over seven years at NATO Computer Incident Response Capability (NCIRC), where he concentrated on vulnerability management, penetration testing and cyber defence exercises. Frederic holds many industry certifications, including the prestigious Global Information Assurance Certification (GIAC) Security Expert.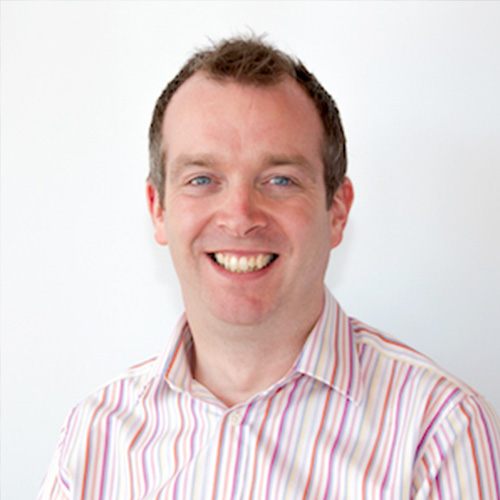 David Cummins
Vice President of EMEA Sales, Tenable
As Vice President of the EMEA region, David Cummins is instrumental in Tenable's continued growth. With over 25 years in the technology sector, more than 15 of which were focused on cybersecurity, David is influential in building strong partnerships and formalising local go-to-market strategy that further cements Tenable's EMEA presence. Prior to Tenable, David has held a variety of positions within multinational corporations — including AirMagnet, Fluke Networks and IBM. When not in the office, David enjoys sailing, fine wine and good company – not always together, nor in that order.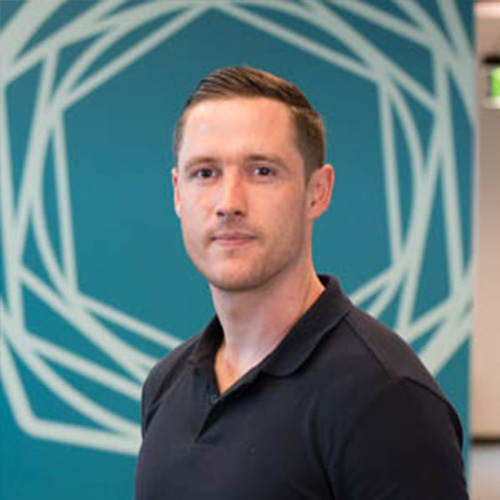 Bryan Doyle
Data Science Manager, Tenable
Bryan Doyle is the Data Science Manager at Tenable, where he's worked for over two years. He has spent more than a decade using data science to solve problems across the banking, insurance, online gaming and cybersecurity sectors. Since joining Tenable, Bryan was the lead developer for Predictive Prioritization and has taken an active role in building out the Cyber Exposure Score.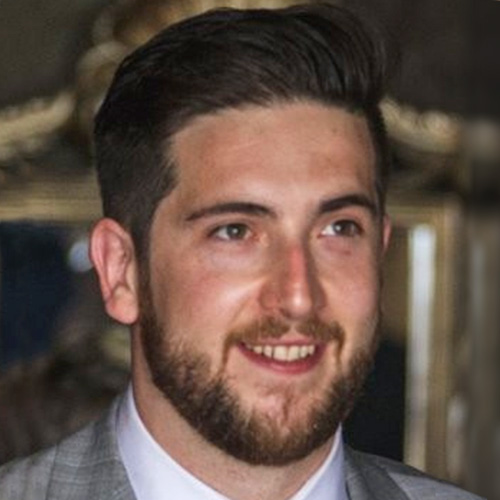 Robert Farnod
Security Specialist, U.K., Splunk
Robert Farnod has been a Splunk user since 2012. He joined the company in 2016 and serves as a Security Specialist in the U.K. A Splunk security portfolio expert, Robert provides strategy and roadmap guidance for security operations centers (SOC) and works to increase value for Splunk customers. Prior to joining Splunk, Robert spent nine years working in cybersecurity operations, engineering and compliance in the financial services sector.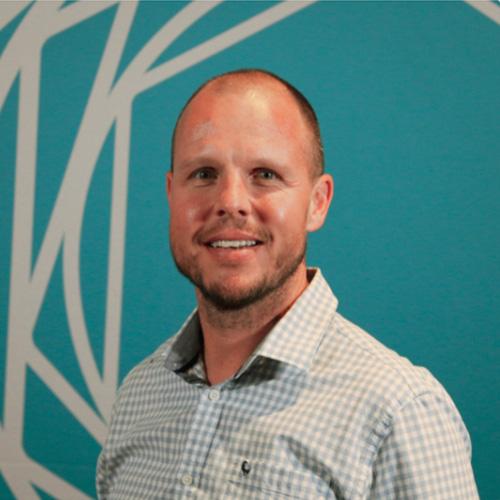 Steyn Fieldhouse
Security Consultant, Tenable
Steyn Fieldhouse brings over 18 years of experience in systems engineering and cybersecurity to his role as a Security Consultant with Tenable. Steyn's experience includes working with the National Health Service in the U.K., as well as with organisations in the retail and service industries. In his previous role, Steyn was involved with secure system design and operational security as part of a security operations center (SOC) team.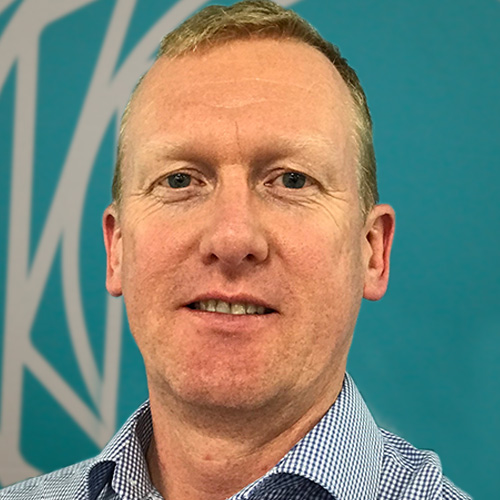 Mike Fikuart
Security Consultant, Tenable
Mike Fikuart brings a broad security and engineering background to his role as a Security Consultant at Tenable. His experience spans industries such as power generation, oil and gas, financial services, government and marine sectors and includes over 15 years in cybersecurity. He has a logical and rational approach to problem solving and is a confident communicator at all levels. Mike has extensive experience working, training and consulting internationally with clients of varying technical backgrounds.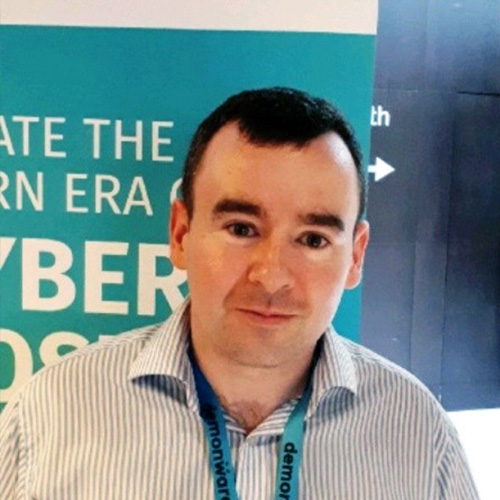 Vincent Gilcreest
Director of Data Services, Tenable
In his role as Director of Data Services, Vincent Gilcreest is responsible for how Tenable processes, stores and ultimately uses data. This has involved developing a petabyte scale data science platform to facilitate the generation of insights and application of machine learning to tackle some of the biggest challenges facing our industry. His current focus is on how to develop models that capture a customer's Cyber Exposure. Prior to joining Tenable two years ago, Vincent worked in the gaming industry for eight years applying machine learning to develop customer behavioural models.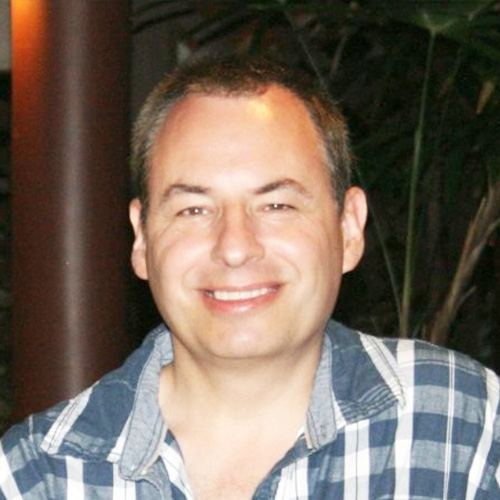 Steve Gillham
Cybersecurity Consultant, Santander
Steve Gillham has more than 38 years in IT, 12 of which he's spent in cybersecurity, mainly running vulnerability management processes for various businesses.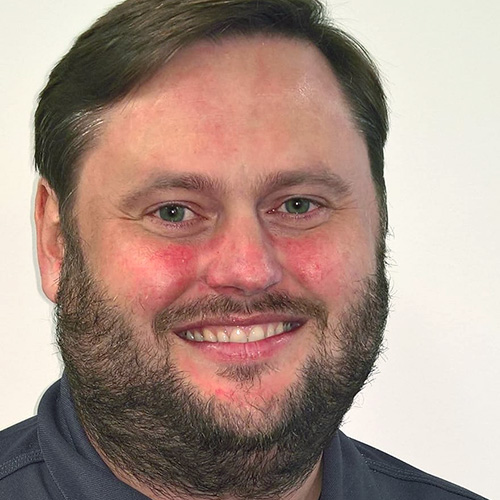 Daniel Grice
Security Engineer, EMEA Enterprise Team, Tenable
Daniel Grice is a Security Engineer working with the EMEA Enterprise Team, covering public sector and major accounts. Dan has worked at Tenable for over two years and enjoys being a part of such an exciting business. His past experiences include working with software vendors and their partners for roughly 15 years covering endpoint management and security with a strong focus on patch management and vulnerability management.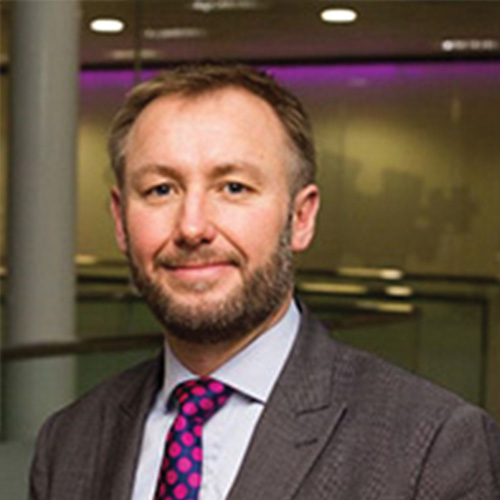 Andy Herrington
Director of Professional Services, Tenable
Andy Herrington is Tenable's Director of Professional Services for the EMEA region. His team provides a full portfolio of services from advisory through to system integration. Previously he was Head of Cyber Professional Services at Fujitsu, responsible for the consultant and CISO team. Prior to Fujitsu, he held a number of roles at Integralis, latterly NTT Com Security, and Oracle but started his digital career at Sun Microsystems in the late 1990s, where he held various roles in the U.K., EMEA and Global organisations, eventually specialising in eCommerce and eBusiness development. Before the commercial world, he gained an Honours degree in Oceanography and Geology at the University of Southampton which has been surprisingly more useful in his career than one might expect.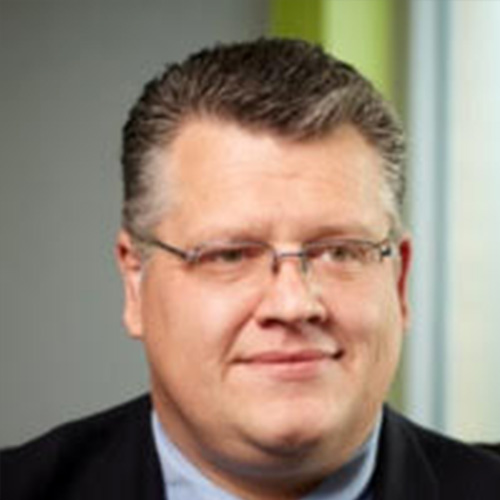 Simon Kellow
Lead Consultant, A large U.K. council
In a career spanning over 20 years, Simon Kellow has made the most of his passion for securing organisations' information. Simon has worked in both the private and public sectors, for resellers and systems integrators, and on the other side of the desk as a manager and customer. A blend of policy maker, auditor, consultant, techie and evangelist. Simon is just as comfortable presenting a solution to C-Level execs as he is talking to the techies in the comms room or, indeed, being the techie in the comms room. Whilst Simon works in a hi-tech environment, he is not afraid to take a step back and review requirements with a non-techincal viewpoint. Simon's articles have appeared in The British Computer Society magazine
ISNow
,
The Times
and
SC Magazine
, as well as online blogs.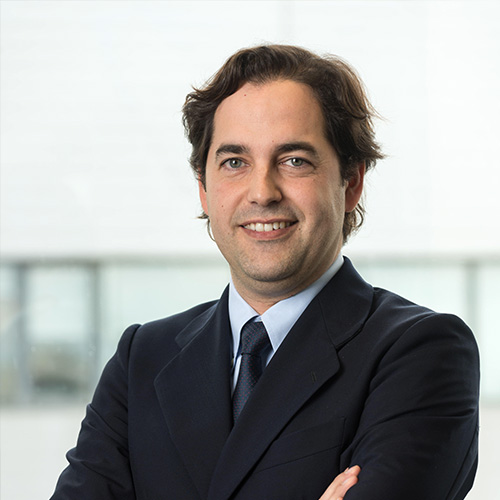 Jose María Labernia
Head of Cybersecurity and Internal Control, LafargeHolcim EMEA
Jose María Labernia (MBA, CISSP, GCIH, CISA, CISM) is the Head of Cybersecurity and Internal Control at LafargeHolcim in EMEA, serving a total of 52 countries within his role. He has more than 15 years of experience in IT governance, cybersecurity, internal control and risk management. Jose María kickstarted his professional journey as an information security consultant at Deloitte. Later he worked for Holcim (before it merged with Lafarge) and mostly concentrated on vulnerability and crisis management, red team exercises, application and cloud security.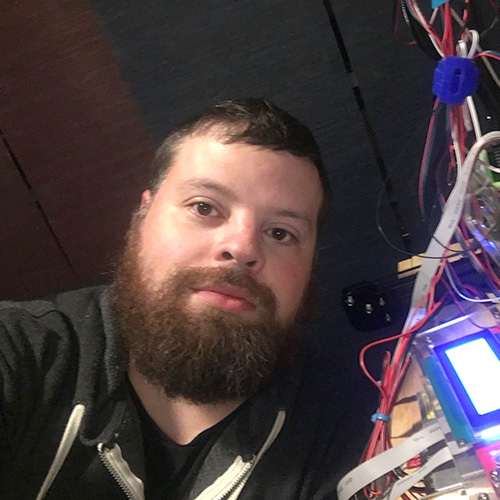 Nick Miles
Research Manager, Tenable
Nick Miles joined Tenable as a Research Manager in 2011. He has written hundreds of Nessus plugins and developed several core libraries used by plugins in the Nessus engine. He now leads the company's Zero Day Research team. In his free time, Nick likes model aircraft, metalworking and breaking out his telescope on clear nights to image the sky.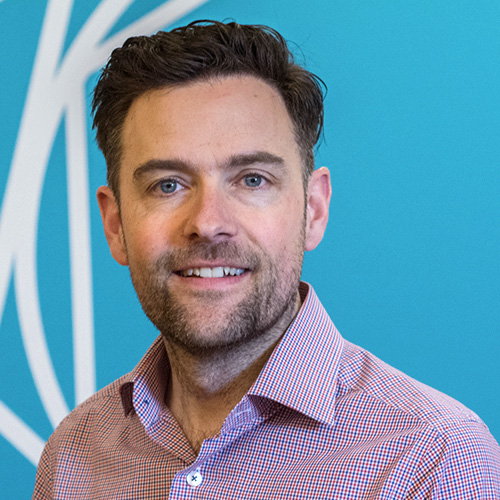 Thomas Parsons
Senior Director, Tenable Research, Tenable
Tom Parsons is a Senior Director at Tenable Research based in Ireland. He has over 18 years of experience in information security, including product management, operational security, research, data science, globalisation and general management for global functions. Tom has published research whitepapers and filed patents and has been featured on the BBC,
The Wall Street Journal
, CNN
Money
,
The Register
and
CNET
amongst others.
Oliver Rochford
Research Director, Tenable
As a Research Director on Tenable's Intelligence and Publication team, Oliver Rochford's main topics of focus are threat and vulnerability management and security operations management. Previously the primary analyst for vulnerability management at Gartner, Oliver also has experience on the end-user, consultant and vendor sides of cybersecurity. He has contributed to security publications such as
Securityweek
,
CSO Online
and
Dark Reading
, and has also authored the German and Dutch first and second editions of
Hacking for Dummies
.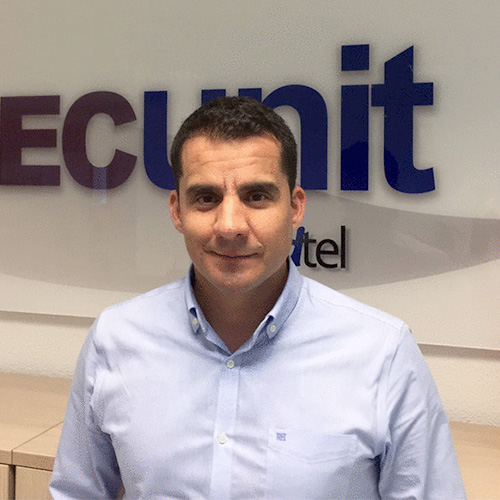 Juan Sáez
Cybersecurity Analyst and Project Manager, mdtel
Juan Sáez (Tenable Guardian) is Cybersecurity Analyst and Project Manager at mdtel (a Tenable partner in Spain) specialising in vulnerability management and regulatory compliance. With 16 years of experience as an IT professional, including seven years in cybersecurity, Juan is a project leader with proven experience managing, motivating and guiding global teams. Juan started his career as a programmer at TNT Logistics.
Wei Tai
Senior Data Scientist, Tenable
Wei Tai is a Senior Data Scientist at Tenable, where he is the main contributor to the company's Asset Criticality Rating (ACR) and Vulnerability Prioritization Rating (VPR). Wei has had many years of experience building solutions in areas of data science and predictive analysis. He also has rich experience in software development and academic research.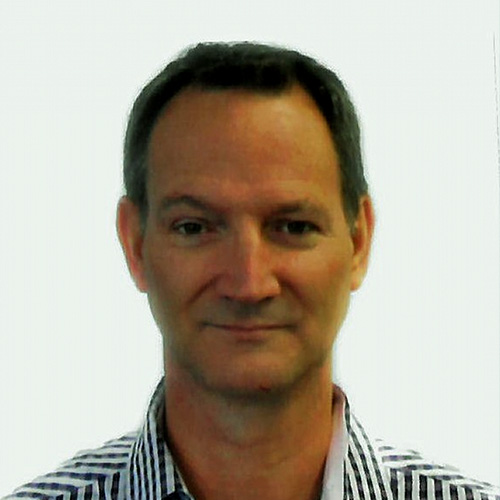 Gregory Tepe
Principal Security Consultant, Tenable
Gregory Tepe brings expertise in internet security, network security, vulnerability management and vulnerability assessment to his role as a Principal Security Consultant with Tenable. For over six years, Greg has been working with Tenable.io, Tenable.sc (formerly SecurityCenter), Nessus, Nessus Agents, Web Application Scanner (WAS), cloud scanning, Log Correlation Engine (LCE) and Nessus Network Monitor. He has assisted in numerous large deployments and has extensive experience working with Tenable's U.S. federal government accounts, including the Department of Defense (DoD), the Department of Energy (DoE) and other large government agencies. In addition, Greg has worked with large commercial and retail customers. With 18 years of experience in the security industry, Greg has experience with intrusion detection systems, network architecture design, cloud computing, vulnerability assessment and protection, internet security procedures, security architectural review, audits and compliance and information security.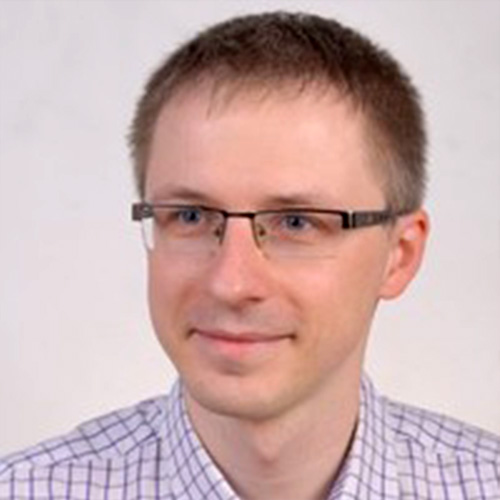 Maciej Wróbel
Senior DevOps Expert, ING Tech Poland
Maciej Wróbel (CISSP, CISA, CSSLP, CEH) has more than 10 years of experience in IT with solid hands-on background in various areas, including systems administration, programming, vulnerability assessment and systems auditing and monitoring. As Senior DevOps Expert at ING Tech Poland — in the Global ING Security Tribe — Maciej provides Tier III support related to vulnerability scans and technical state compliance monitoring (TSCM) issues. On a daily basis, he performs development and maintenance of internal tools for vulnerability scans and TSCM to align the organisation's toolset with corporate needs.