Introducing Nessus Manager and Nessus Cloud

Note:  Nessus Cloud is now a part of Tenable.io Vulnerability Management. To learn more about this application and its latest capabilities, visit the Tenable.io Vulnerability Management web page.
Recently, Tenable announced the new Nessus® Manager and Nessus Cloud vulnerability management solutions. This article introduces you to these new solutions and their unique features.
Nessus Manager and Nessus Cloud deliver all the powerful detection, scanning, and auditing features of Nessus, as well as extensive management and collaboration functions and new advanced features like the Nessus Agents.
The power of Nessus
Nessus Manager and Nessus Cloud bring the power of Nessus to teams
Nessus Manager and Nessus Cloud bring the power of Nessus to teams, allowing different people in an organization (security admins, sys admins, network admins, compliance managers, and others) to work together to run their vulnerability management program. Nessus Manager and Nessus Cloud help accomplish this in several ways:
They provide advanced capabilities important for team-based vulnerability management. Team-based vulnerability management requires you to have the flexibility you need at scale. So whether you want it on-premises or in the cloud, agent-less or agent-based – we've got you covered! Nessus Agents extend your visibility of vulnerabilities and misconfigurations across the environment so you can sleep better at night.
They integrate with other programs.An important aspect of vulnerability management is that it should be integrated with other programs throughout the organization, such as patch management, malware detection, mobile device management solutions, and the service desk.
They let teams share resources to improve efficiency and awareness. Team members can share policies, schedules, scanners and results with other members or groups to improve efficiency and visibility. Depending on their roles, different types of users are assigned different privileges.
Nessus Cloud is a hosted cloud-based solution
Nessus Manager and Nessus Cloud differ primarily in how they are deployed. Nessus Cloud is a hosted cloud-based solution. Nessus Manager is primarily deployed on-premises. In addition, Nessus Cloud can also be used to provide quarterly network scans to fulfill PCI external scanning requirements. Nessus Cloud is a PCI-Certified Approved Scanning Vendor (ASV) solution.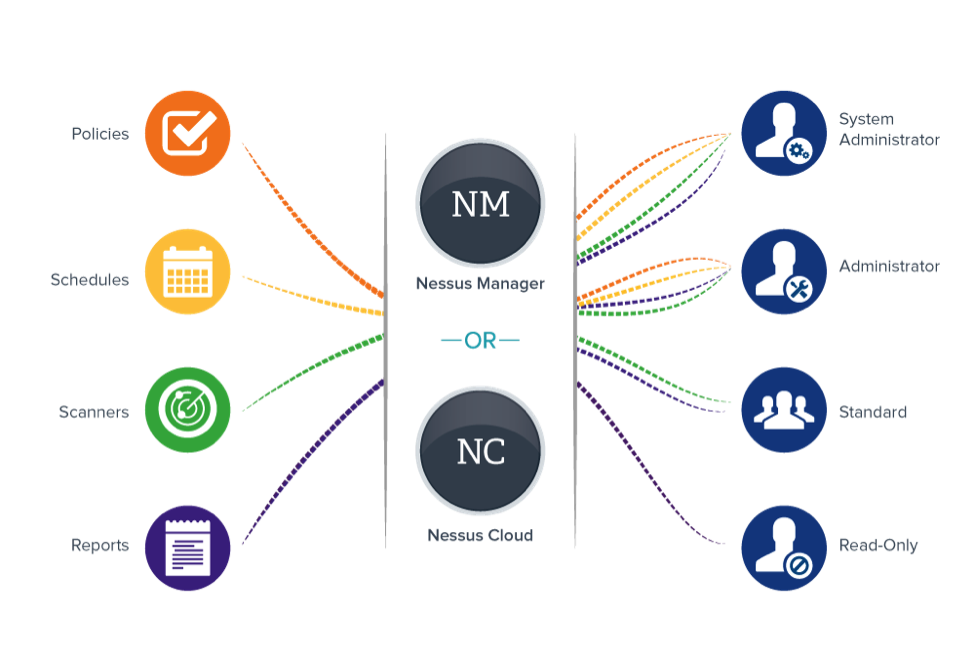 Timing
Nessus Manager will be available for download on March 3rd. Nessus Cloud will be available by the end of March. If you're a current Nessus Enterprise or Nessus Enterprise Cloud customer, you're eligible to upgrade to Nessus Manager and Nessus Cloud. For details, visit the Tenable Support Portal.
Nessus Manager and Nessus Cloud replace two previous Tenable products, Nessus Enterprise and Nessus Enterprise Cloud. Customers of these products having any enquiries about the upgrade path should contact Tenable Support.
Want to Learn More?
Related Articles
Announcements
Cloud
Nessus
Cybersecurity News You Can Use
Enter your email and never miss timely alerts and security guidance from the experts at Tenable.