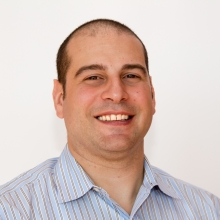 By Paul Asadoorian on November 18th, 2013
Renaud Deraison, Jack Daniel, and I recently presented the "Communicating Vulnerabilities to Management: Making the Rubber Meet the Road" webcast. This was part 4 in the "Vulnerabilities Exposed" webcast series.
If you missed the webcast or would like to re-watch it, view the recording.
Q&A
Here are responses to questions we received during the webcast.
General
Nessus and PVS can be licensed individually, and are also available in an introductory offer called "Nessus Plus." For more information, visit the Tenable Online Store. Each instance of Nessus or PVS requires a license.
Both Nessus and PVS natively support IPv6 (both as targets and sniffing IPv6 traffic for vulnerabilities).
Configuration and Compliance
Configuration and compliance auditing is a feature of Nessus that is both easy-to-use and very flexible. For more information, including how to set up and run compliance audits using Nessus, refer to the video on our YouTube Channel and the compliance checks documentation.
Product Features
You can filter the plugins on several different types of criteria, including severity.
Yes, Nessus can detect both known and previously-unknown web application vulnerabilities. For more information, please refer to the video on our YouTube channel.
At this time, this feature is not supported. Nessus reports the patch status recorded from the target host and the patch management system(s).
To use mobile device scanning, Nessus requires access to the Active Directory domain controller(s) and Domain Admin level privileges.
Yes, the email notification feature is available on all types of the Nessus vulnerability scanner.
Severity modification is changed on a per-user basis. You can set the host for which it will apply and a time frame for which it will be active.
This is currently a planned feature for an upcoming SecurityCenter release.
SecurityCenter allows you to aggregate data and generate reports from information collected from Nessus, PVS, and LCE (Log Correlation Engine). From within Nessus, you are not able to combine reports unless you interface with the API and create a custom script.
Tenable Resources
Webcast Recordings and Q&A
If you missed any of the previous webcasts in the "Vulnerabilities Exposed" series, view the recordings and read the Q&A.