Tenable Charitable Organization Subscription Program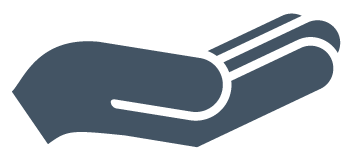 Tenable® understands that there are those in the Nessus® community serving broad social objectives, and we want to make certain that qualified charitable organizations have access to Nessus® free of charge. To this end, Tenable will provide Nessus subscriptions to charitable organizations at no cost for those that qualify.
In the United States, you must be a 501(c)(3) organization to qualify. If you are outside the United States, you must be categorized as a charity and provide substantiation of that status within your country's tax laws and regulations.
To register your charity with Tenable to see if you qualify for a free Nessus subscription, complete our simple web form and submit. You will receive an email response which will include a quote for one free Nessus scanner license. You will need to print the quote, sign it, and return to Tenable by fax (410-510-1889) or via email with the following information:
A copy of the Organization's determination letter from the IRS or international equivalent documentation
A copy of page one of the latest Form 990 filed by the Organization or international equivalent documentation
Nessus subscriptions are limited to ONE subscription per charitable organization. You will receive the same benefits that commercial Nessus subscribers enjoy: email support, real-time updates, and the ability to use the Tenable Nessus vulnerability scanner in a commercial fashion to secure your network.
Rights, Requirements, and Limitations:
Qualifying charitable organizations are permitted to use Nessus in a commercial fashion to secure their organization's network.
Each charitable organization may register for only one free Nessus subscription. Additional subscriptions must be purchased.
You must remain in good standing as a charitable organization.
Appropriate subscription length will be determined by Tenable Network Security upon your acceptance into this program, to be of a duration no longer than five years.
Tenable reserves the right to grant/renew or to not grant/not renew a free subscription at its sole discretion at any time.
From time to time, your charity may be added to a public list of charities that are taking advantage of this program.
Request Nessus for Your Charity
To see if your charity qualifies for a free Nessus subscription, complete the web form and provide the information outlined at left.
Get Started