Demo: Auditing the Cloud with Nessus Cloud
March 18, 2016 2:00pm EDT
How to keep your cloud assets secure
Are you considering leveraging cloud infrastructure and/or using cloud applications in areas of your business? Neither cloud infrastructure or applications will make you more or less secure in general, however, there are important security lessons you can carry over from on-premises deployments to the cloud. For example, maintain an inventory of all your resources, user accounts and their respective roles (especially admins) and also keep track of any unauthorized changes.
But how do you do this with the cloud? Aren't cloud environments constantly changing? How do you secure an environment that you only "rent?" Fortunately, with Nessus you have help. Nessus comes with a number of out-of-box templates that can help you audit the configuration of your Amazon Web Services, Microsoft Azure or Rackspace cloud infrastructure as well as your Salesforce application.
Please join Ryan Whalen and Diane Garey for this Demo Webcast "Auditing the Cloud with Nessus." They'll look at scanning options available in Nessus today and demonstrate how to use them.
By attending this session, you'll learn:
What shared security responsibilities mean to cloud providers
Why it's important for you to understand your responsibility
How Nessus can help you simplify configuration audits of Amazon Web Services, Microsoft Azure and Rackspace cloud infrastructure
How Nessus can help you secure your own cloud infrastructure
This demo webcast will be especially useful for security analysts responsible for ensuring the security of assets in the cloud and/or business owners responsible for cloud infrastructure and applications.
Speakers: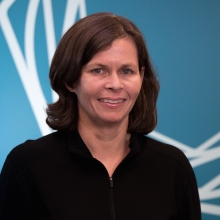 Diane Garey
Nessus Product Marketing Manager
Ryan Whalen