Founders
Ron Gula
Chief Executive Officer, Chief Technical Officer
Ron started his career in information security at the National Security Agency conducting penetration tests of government networks and performing advanced vulnerability research. He was also the original author of the Dragon IDS and CTO of Network Security Wizards, acquired by Enterasys Networks. At Enterasys, Ron was Vice President of IDS Products and worked with many top financial, government, security service providers, and commercial companies. He also served as Director of Risk Mitigation for USinternetworking. While working for BBN and GTE Internetworking, Ron helped to develop one of the first commercial network honeypots and developed security policies for large carrier-class networks.
Since co-founding Tenable Network Security in 2002, Ron has served as CEO. Under his leadership the company has become the leader in continuous network monitoring and is relied upon by more than 24,000 organizations world-wide to identify vulnerabilities, reduce risk, and ensure compliance.
As a community leader and a passionate advocate for education and scientific research, Ron serves on the Advisory Board for the University of Maryland Cybersecurity Center. He was named Ernst and Young Entrepreneur of the Year 2013 for defense and security. He has authored three patents, speaks regularly at industry conferences, and is frequently quoted in national publications such as the New York Times, Bloomberg and Forbes on topics related to security. Ron has a BS from Clarkson University and an MSEE from the University of Southern Illinois.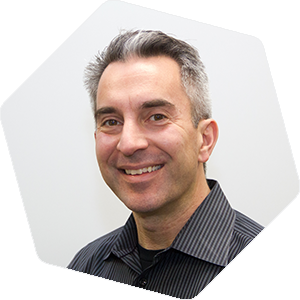 Chief Executive Officer and Chief Technical Officer
Jack Huffard
President, Chief Operating Officer
Since co-founding Tenable Network Security in 2002, Jack Huffard has been Tenable's President and COO. He is currently responsible for driving all global revenue growth and leading Tenable's corporate strategy and organizational growth.
Before co-founding Tenable, Jack was the Director of Corporate Development for Enterasys Networks, where he was involved with the acquisitions of Network Security Wizards (developer of the Dragon IDS) and Indus River Networks. In this role Jack was focused on developing corporate strategy for addressing the network security market needs. Before joining Enterasys, Jack held various management and sales positions at John Hancock and Marriott Corporation.
He was awarded the Ernst and Young Entrepreneur of the Year 2013 Award in defense and security. Jack currently serves on the Washington & Lee University Entrepreneurial Advisory Board and the SunTrust Bank Greater Washington Advisory Board. He has a BS from Washington and Lee University and an MBA from Babson College.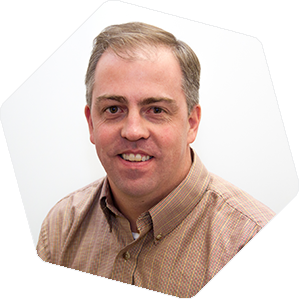 President and Chief Operating Officer
Renaud Deraison
Chief Product Officer
Renaud Deraison is known in the global security community as the father of the Nessus® vulnerability scanner. His original creation, Nessus, celebrated its 15th anniversary in 2013 and is considered the de facto standard for vulnerability scanning worldwide.
Renaud co-founded Tenable Network Security in 2002. As Chief Product Officer, he drives product strategy and development. Before Tenable, Renaud was the primary author of the Nessus vulnerability scanner – releasing the first version of Nessus when he was 17. He worked for SolSoft and founded his own computing security consulting company, Nessus Consulting S.A.R.L.
Renaud continues to contribute to the global security community; he is author of three patents related to network scanning and security, and has published his work in books and magazines. He is a member of the editorial board for the Common Vulnerabilities and Exposures Organization. In 2013, he received the Ernst and Young Entrepreneur of the Year Award for defense and security, together with Ron Gula and Jack Huffard.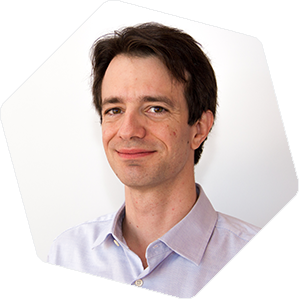 Our Management Team
Matt Alderman
Vice President of Strategy
At Tenable Network Security, Matt Alderman is responsible for developing strategies for messaging, new products, and existing product improvements to meet the emerging needs of our customers across the enterprise. He works closely with the Chief Executive Officer and Chief
Product Officer to define, refine and expand our vision.
Before joining Tenable, Matt was responsible for product strategy and messaging at RSA, where he developed the "Big Data" strategy and redefined the messaging for RSA Archer, the leading GRC solution. He is an information security and compliance veteran with 20+ years' experience, including 10+ years developing security and compliance software.
Prior to RSA, Matt was responsible for enhancing the SaaS platform and Policy Compliance solution at Qualys, where he and co-author Jason Creech published Policy Compliance for Dummies. Prior to Qualys, Matt was founder and CTO at ControlPath, where he and co-inventor Sean Molloy were issued United States Patent 7,788,150: Method for assessing risk in a business.
Matt holds a B.S. in Electrical Engineering and an M.S. in Computer Engineering from Case Western Reserve University, as well as a CISSP certification.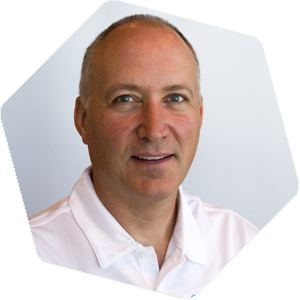 Corey Bodzin
Vice President of Product Management
At Tenable Network Security, Corey Bodzin is responsible for managing new and existing product development throughout the entire lifecycle—from conception, to launch, to evaluation—and defining the overall product experience for users. He works closely with the Chief Product Officer to define, refine and advance product vision, scalability and value.
Before joining Tenable, Corey worked with customers at Qualys to improve the QualysGuard Cloud Platform.. He is an IT security veteran with 25+ years' experience in driving thoughtful risk management for industries as diverse as energy, pharmaceuticals and financial services.
Corey has worked with global enterprises to improve IT security processes, achieve NERC-CIP and PCI regulatory compliance, and develop robust risk reduction systems.
Corey holds a B.S. from Arizona State University and an MBA from Arizona State University West, as well as CISSP, CISA and CISM certifications.
Ann Burns
Vice President of Human Resources
Ann joined Tenable Network Security in 2013 as the Vice President of Human Resources and is responsible for leading, developing and improving all areas of human resources in alignment with Tenable's strategy. She also oversees Tenable's real estate and infrastructure.
Ann has over twenty years of experience in business including human resources, management, marketing and communications. Prior to joining Tenable, she worked at SAIC as the Vice President/Human Resources Director as well as the Employment and Training Manager at Impact Innovations. She is also a certified Senior Professional in Human Resources (SPHR).
Ann holds a Bachelor of Science in Business Administration from Towson State University and a Master of Science in Organizational Development from Johns Hopkins University.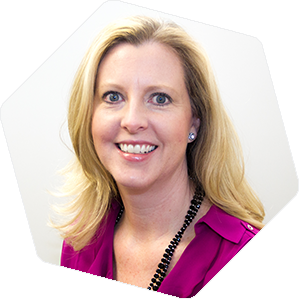 David Cummins
Vice President of Sales, EMEA
David Cummins is the Vice President of Sales for the EMEA region. In this role, he and his team are shaping strategy, creating opportunities, building sustainable partner relationships, and establishing an infrastructure to drive growth across Europe, the Middle East and Africa (EMEA). David joined Tenable Network Security in September 2010 as the Director of International Sales. He brings more than 15 years of technology sales experience and is responsible for delivering international sales growth at Tenable.
David was previously Sales Director EMEA for AirMagnet where he was responsible for developing and managing all strategic relationships with customers, partners, and alliances across EMEA, which mobilized significant growth initiatives in developed and emerging markets. He also ensured the successful transition of the EMEA business to Fluke Networks following its acquisition of AirMagnet in September 2009 and continued business growth during this period.
Over the years, David held a variety of positions within multinational corporations including IBM where he contributed to the successful development of its SMB business across IBM's full portfolio of products and services. He also supported the strategy and execution for a number of start-up companies, both pre- and post-venture capital funding, building IBM technologies into their businesses.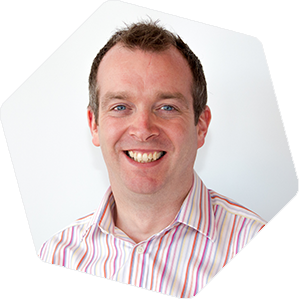 Andrew Gabor
Vice President of Finance
Andy Gabor joined Tenable Network Security in 2010 as the Vice President of Finance. He brings over thirty five years of financial experience to Tenable, serving as the company's senior executive overseeing all financial operations and reporting. In 2014 he was recognized with awards for financial leadership by both the Northern Virginia Technology Council and the Tech Council of Maryland.
He began his career at Deloitte where he managed the audits of large financial services companies, and has served as Vice President of Finance and/or Controller at a host of companies in industries ranging from insurance to software to apparel. In his role as VP and Controller at HRH Insurance, Andrew participated in the leveraged buyout of the company, managing a subsequent IPO, developing and executing an aggressive M&A program and coordinating all SEC filing requirements.
Prior to joining Tenable, Andy was a professional services consultant for 8 years serving more than 20 companies in the Washington DC region. He supported several companies in their IPO process and subsequent SEC filings. He was a key member of the M&A team on the WorldCom financial restatement. Andy also played major roles in the implementation of Sarbanes-Oxley processes at MCI, Fannie Mae, and other companies. As Director of Technical Accounting matters at MorganFranklin Consulting, he provided guidance to clients in going public, business process improvement, M&A transactions, and financial reporting.
Andy studied Political Science and Economics at Brown University and has a BS in Accounting from Virginia Commonwealth University. He is a licensed CPA.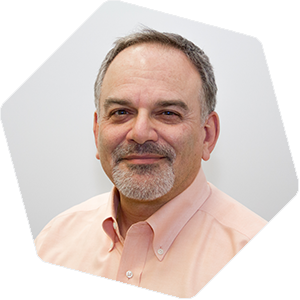 Cynthia Gula
Vice President of Operations
At Tenable Network Security, Cynthia Gula is responsible for product delivery and operations. She oversees Tenable's product licensing delivery and operations team that currently processes licensing and renewals for more than 24,000 commercial, government and international customers annually.
Cyndi was the founder and President of Network Security Wizards, an advanced network intrusion detection technology company that was acquired by Enterasys Networks in 2002.
Cyndi has a BS in Glass Engineering Science from Alfred University and began her career in Quality Assurance and Process Engineering positions at Carr Lowrey Glass Company in Baltimore, MD, and Syracuse China in Syracuse, NY.
Steve Hall
Vice President of Product Marketing
At Tenable Network Security, Steve Hall is responsible for setting the vision, developing the strategy and laying the foundation for our product offerings, in partnership with our product teams.
Prior to joining Tenable, Steve served as the Chief Marketing Officer at ScriptRock, a configuration monitoring platform for DevOps. Prior to ScriptRock, he served as Senior Director of Product Marketing for Tripwire, where he had a strong track record of building and executing marketing strategies that drove strong business growth. Earlier, he held senior marketing positions at ProSight and marketing agencies Imark and Opus.
Steve brings over 18 years of experience in technology marketing and has extensive experience in driving growth in burgeoning technology businesses through effective marketing strategy and execution.
Steve has a degree of Business Administration from the University of Puget Sound in Seattle, WA.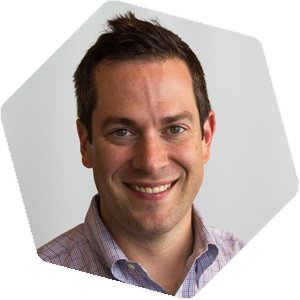 David Korba
Vice President of World Wide Sales Operations
At Tenable Network Security, David is responsible for demand generation; marketing, sales, channel, and customer operations; business applications and business intelligence/analytics.
David brings over 20 years of experience in sales, operations, finance, IT, and support in both start-up/early stage companies and public companies. In 2005, David founded CloudLogistix, a premier Salesforce.com consulting partner, where he helped over 150 companies make marketing, sales, service/support, and finance organizations work together and tune business processes, giving executives 100% visibility into what's going on—in real time—across the entire company.
In the course of his career, David has been responsible for a 300-person direct sales organization, managed customer support, and worked throughout IT organizations within companies such as NetCentrex, Convergent Communications, ICG Communications, Chipcom, and ROLM/IBM.
David attended California State University, Chico with a major in Computer Science and a minor in Mathematics.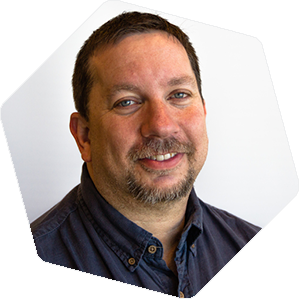 VP of World Wide Sales Operations
John Liccione
Vice President of Services
John Liccione joined Tenable Network Security in 2011 as the Vice President of Services. At Tenable, he serves as the senior executive overseeing all post-sales customer relations and support strategy and execution. John is responsible for software and SaaS technical support, certification training programs, and professional services.
John is an executive with a strong track record of bringing to market and delivering award-winning software solutions and services to government and industry. He was most recently General Manager of Online Products at Metalogix and also served as President of BPOS Experts, where he was responsible for defining and executing the product strategy for Metalogix's cloud migration software products. Prior to that, John served stints as Chief Technology Officer at Cemaphore Systems, Panacya (now Boxtone), and Evergreen Assurance, and served as Vice President of the eBusiness Services hosting business unit at USinternetworking. While at Evergreen Assurance, he brought to market a patented, one-click, 15-minute disaster recovery management system that won Secure Computing Magazine's Global Award for Best Disaster Recovery Service for in 2004. While at ARINC, Inc., John brought to market a private IP network service called AOCnet that linked together all the major US airlines with the FAA for real-time flight and schedule data interchange, one of the first private industry-specific Extranets of its kind.
John served in the United States Air Force and at the National Security Agency as an intelligence analyst and cryptologic linguist. He holds a BS in Electrical Engineering from the University of Maryland.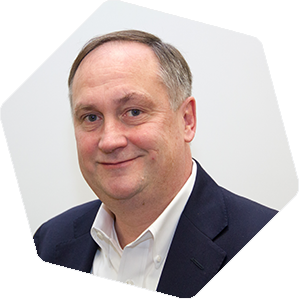 John Lyons
Vice President of Sales, North and South America
John Lyons joined Tenable Network Security in 2005 and has been instrumental in developing the company's enterprise product sales strategy and culture.
John has spent most of his professional career in the fields of IT sales and sales management. Over the last 20 years, he worked for a variety of companies in the areas of network management, storage, and network security. John's experience ranges from larger, established organizations, such as VERITAS, Seagate Software, and NetIQ, to smaller, early-stage companies such as Deltek, Peopleclick, and OpenService. In these roles, he has managed direct and channel sales teams in both the commercial and federal vertical markets.
During his career, John has received certification in a wide variety of sales strategies and philosophies including QBS, SPIN Selling, and Sandler.
John has a BA from Virginia Polytechnic Institute and State University in Blacksburg, VA.
VP of Sales, North and South America
Attley Ng
Vice President, APAC
Attley Ng is responsible for executive management of all aspects of Tenable Network Security's operations across the Asia-Pacific region and brings with him more than a decade of extensive experience in the telecommunication and technology industries.
Prior to joining Tenable Network Security, Attley held several executive-level positions and made significant contributions to some of the largest leading technological organizations including Arbor Networks, Enterasys Networks, AT&T and Lucent Technologies. During his tenure as the Vice President of Arbor Networks, more than 80 percent of the service operators in APAC adopted the company's solution. He also turned around Enterasys Networks'Asia Pacific business. As the Managing Director of AT&T and Lucent Technologies in the Asia Pacific region, Attley held Profit & Loss responsibility for Lucent's Global Commercial Markets Business valued at over $200 million.
Attley has attained the Harvard University Executive Program for Global Leadership and holds a degree in Computer Science and Mathematics from the University of Minnesota. He resides in Singapore with his wife and three children.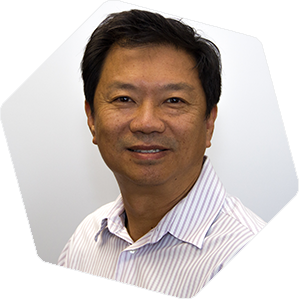 Vatsal Sonecha
Vice President of Business Development
Vatsal Sonecha joined Tenable Network Security in 2012 as the Vice President of Business Development and is responsible for overseeing global alliances and strategic partnerships.
Before joining Tenable, Vatsal led the go-to-market strategy for VMware's Horizon end-user computing platform and worked with key partners to drive the evolution of SaaS distribution practices. He came to VMware through the acquisition of TriCipher, where he was VP of Business Development and Product Management. He led TriCipher's transformation from a strong authentication technology vendor to the leading Cloud Identity Management platform, and exit to VMware.
Before TriCipher, Vatsal was the VP of Market Development at McAfee, where he led the development of the telecommunications market as a distribution channel and evangelized the "Clean Pipes" vision.
His experience includes strategy, business development, marketing, sales, sales management and engineering roles with IBM, IntruVert, UUNET, AOL and ANS Communications.
Vatsal holds an M.S. in Computer & Information Science from the University of Delaware.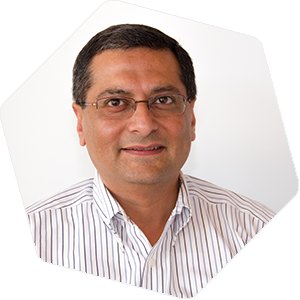 VP of Business Development
Glen Pendley
Vice President of Research and Development
Glen Pendley is Vice President of Research and Development for Tenable Network Security, where he manages the design and implementation of all functionality across Tenable's products and research offerings.
Prior to joining Tenable, Glen was director for R&D and Product Management at McAfee, Inc., where he provided product vision and strategy while managing different engineering teams located across the globe. As chief field engineer at Securify, Glen executed all custom software development efforts in support of unique customer requirements, managed field QA and beta programs, and functioned as a technology expert for sales enablement and marketing. Earlier in his career he was a senior network security engineer at Smartonix.
Glen has spoken at multiple conferences and has authored numerous whitepapers. He began his career in the United States Marines Corps.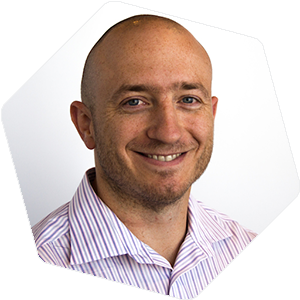 VP of Research and Development
Joanne Rasch
Vice President of Corporate Communications
Joanne Rasch is responsible for external and internal communications and branding at Tenable Network Security.
Prior to joining Tenable in 2013, she was a vice president at Edelman and ran strategic public relations and public affairs programs for companies at every stage of development including Symantec, Juniper Networks, Adobe, HP, Citrix, ITT Exelis, GE, MarkMonitor, Zone Labs/Check Point and The Business Software Alliance.
Prior to her 10 years at Edelman, Joanne led PR for Corvis Corp., an early leader in optical networking that is now part of Level 3, and USinternetworking, the first Application Service Provider, which was later acquired by AT&T. Joanne also served as director of marketing for e-learning provider VCampus. Earlier in her career, she held communications and marketing roles with medical and education organizations.
Joanne has a Bachelor of Science degree from the University of Maryland's School of Journalism and a master's degree in writing from Johns Hopkins University.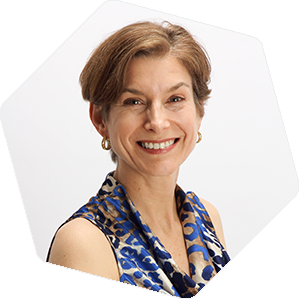 VP of Corporate Communications
Mark Zuckerman
Associate General Counsel
Since joining Tenable Network Security in 2008, Mark Zuckerman has served as Tenable's lead in legal matters. At Tenable, Mark's responsibilities include reviewing and negotiating contracts to ensure an appropriate balance of risk, building and enforcing Tenable's expanding intellectual property portfolio, ensuring compliance with state and federal regulations, and overseeing the establishment and governance of Tenable's international subsidiaries.
Prior to joining Tenable, Mark served as an associate in the Global Sourcing practice group at Pillsbury Winthrop Shaw Pittman, LLP. There, his practice focused on technology transactions, including information technology and business process outsourcings, software licenses, services agreements, and website terms of service and privacy policies.
Mark has B.A.'s in Economics and Government from the University of Virginia and a J.D. from Harvard Law School.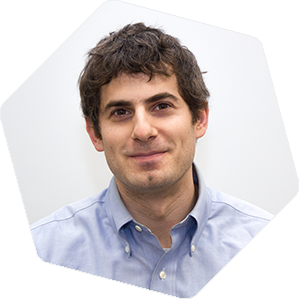 Associate General Counsel