Make It Fun
When you're happy, you're going to do a better job. Making work fun helps us find a smarter solution, blow-away sales goals and run this company at warp speed.
Wired for Invention
Across our company everyone's ideas matter. Demolishing the status quo with fresh thinking is fundamental to our success. That's how we became the leader in continuous network monitoring.
Let's Grow
In everything we do, we are always moving forward, looking for opportunities to grow, as a business and as individuals – and always with purpose.
Make an Impact
We believe that everything we touch matters. This applies to our products, our relationships with customers, partners and each other, and most of all, to building a business that matters.
Doing What's Right
Personal, professional and corporate integrity means everything at Tenable. We are firmly committed to working on the side of right – from defending the integrity of cyberspace, to how we treat each other, our customers and partners.
Committed to Giving
From our organized charitable programs, which provide software and services to non-profit organizations around the globe, to the efforts of individual employees, Tenable believes strongly in the power and impact of giving all that we can.
Benefits
Our business is rocketing forward. This global expansion is creating job opportunities for creative thinkers who are wired for action and delivering big results. To continue attracting and retaining great people, we've made Tenable a place where work is empowering, with generous benefits that reward your contributions. Tenable's benefits are adapted for every country where we do business.
Work/Life Balance
Every employee starts out with a minimum of 20 business days of paid time off annually, plus 9 paid holidays and 2 floating holidays.
Tuition Reimbursement
Tenable will reimburse regular full-time employees up to a maximum of $5,250 per calendar for tuition costs for job-related classes.
Peace of Mind
Tenable offers healthcare, dental, and vision insurance for all U.S.-based employees. We also offer long and short-term disability insurance, life insurance and retirement planning.
Employee Referral Program
For each new employee hired through a referral, the Tenable employee making the referral earns $500 (and some serious kudos from the entire team).
30 States, 7 Countries, 4 Continents
Corporate HQ in Columbia, MD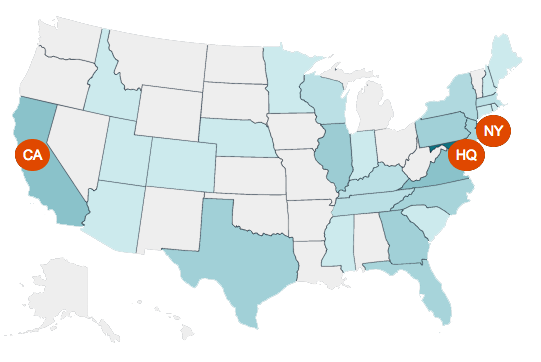 Office in:
Uxbridge, United Kingdom
Singapore
New York, NY
Sunnyvale, CA
Subsidiaries in:
Canada
Germany
Australia
Japan
Hong Kong
Great Jobs in Great Places
Tenable now has over 24,000 customers in 150 countries. Our business is rocketing forward, creating job opportunities around the globe for creative thinkers who are wired for action and delivering big results.
Tenable believes in hiring the right person, regardless of location. If you share our passion for building a company that matters and have the professional skills needed for succeeding at Tenable, don't let your location keep you from submitting an application.
In addition to hiring for positions at our North American headquarters in Maryland and EMEA headquarters in the UK, Tenable is expanding our team of remote employees for openings in the Americas, EMEA and APAC.
North America
Europe
Asia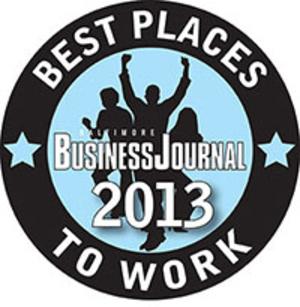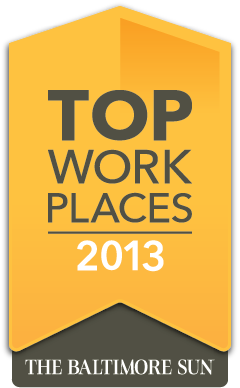 Our Story
Tenable was founded in September 2002 by Ron Gula, Jack Huffard and Renaud Deraison to revolutionize the way corporate and public-sector organizations protect their networks. Fifteen years later, Tenable has over 24,000 customers in 150 countries around the world. Our award-winning products continue setting the standard for best-in-class technology – Tenable was recently recognized with the SC Magazine 2013 Excellence Award for Best Enterprise Security Solution.
The market opportunity for our company and technology is vast and growing. Tenable has been profitable for 20 consecutive quarters. In September of 2012, to help us accelerate growth further, we took a $50 million investment from the venture capital firm Accel Partners – our first outside investment.
Tenable is the leader in continuous network monitoring and offers a complete platform for vulnerability management, attack detection and mitigation, compliance monitoring and IT risk management. Our family of products includes SecurityCenter Continuous View™, which provides the most comprehensive and integrated view of network health, and Nessus®, the global standard in detecting and assessing network data.
Beyond our remarkable growth and award-winning products, the one thing that really sets Tenable apart is our people. We're a magnet for smart, creative people who lead by example and share what they know. Across Tenable, we're stacked with industry rock stars who are just as comfortable keynoting a conference or delivering a podcast as they are mentoring up-and-coming colleagues.