SecurityCenter Webinar in French!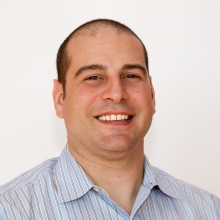 By Paul Asadoorian on June 1st, 2010
I invite you to join Renaud Deraison, author of Nessus and co-founder of Tenable Network Security for a free webinar. Unlike most of our other webinars, this one will be presented in French! There will be a several topics presented. One topic is "À la carte", that includes what's new in SecurityCenter 4 and how to use it to detect vulnerabilities, missing patches, intrusion events, and network anomalies. In another topic, Renaud will describe how to give attackers the "Coup de grâce" whether you are an auditor, risk analyst, monitoring compliance, security analyst or even an executive in Information Technology.
Details on this webcast are as follows:
Date: June 15, 2010
Time: 10:30 AM EST
Filed Under: